The Perfect Solution for Facility Managers
SFG20 is the industry standard for building maintenance planning. Featuring a library of over 1200 maintenance schedules, you can build a comprehensive overview of your facility and the systems that keep it running to ensure it is always performing at its best.
Your facility maintenance plan is a living document, and SFG20 makes it quick and easy to amend your plan to suit changing needs, while also providing automatic updates to schedules depending on changes in current legislation. Never worry about compliance again.
With SFG20, you'll be empowered to take a more proactive approach to your facilities management. With your plan already laid out, you'll be able to conduct maintenance activities in good time, rather than reacting to unexpected failures and providing service continuity and maintaining efficient operation.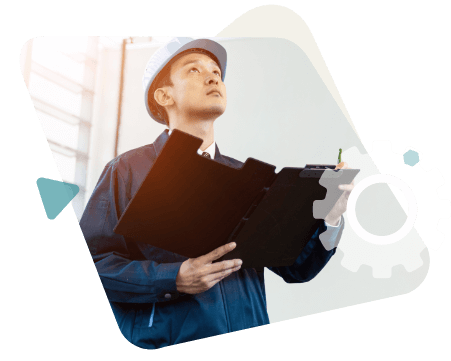 Key Benefits: Using SFG20 for Your Building Maintenance Plan
Move to a proactive maintenance strategy and ensure your assets are kept in proper operational order and are regularly maintained
Manage your budget with confidence by avoiding any costly unplanned maintenance or downtime, and being able to plan for the future
Remain compliant with changing legislation and regulations to maintain the safety of your employees
Save time, energy and money by avoiding unnecessary risk or breakdowns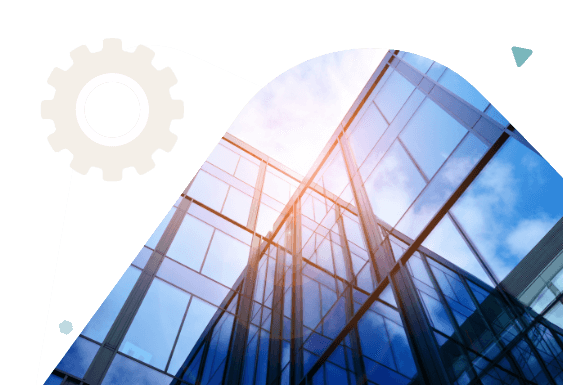 Find out why these companies chose SFG20's Building Maintenance Checklist Solution

"We utilise SFG20 to ensure real time updates delivered by our CAFM Portal fully align with current industry statutory and non-statutory maintenance requirements. We have adopted this tool into our tablet solution used by our field engineers, meaning they have the correct task information for each maintenance task at hand as an invaluable aide memoire, ensuring the highest levels of compliance are consistently achieved"
Richard Irvin FM
What Asset Types Can You Include In Your Maintenance Plan with SFG20?
Air Conditioning/Handling Units
Boilers, Burners and Heat Generators
Chillers, Cold Rooms and Food Storage
Ducting, Fans and Filters
Fire Alarm Systems
Heat Emitters, Exchangers and Rejection Systems
Hot and Cold Water Services and Pipe Work
Power Generators, Supplies and Pumps
Vacuum Systems, Valves and Ventilation
and many more in SFG20's extensive library of schedules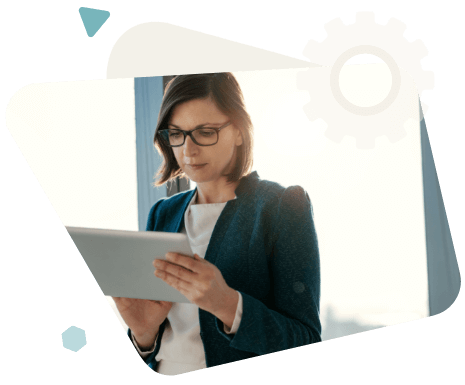 How Can SFG20 Help Your Organisation Plan Maintenance Activities?

Maintain oversight of critical maintenance works
Tasks are colour-coded by priority, so you can easily identify which are statutory, mandatory, function-critical or discretionary. This gives you an at-a-glance view of what needs to be done, when and by whom.

Stay up to date with regulation changes
SFG20's checklists are updated as legislations and regulations change, so you're always working to the latest standards. Whether you outsource your maintenance or manage it in house, you'll always be compliant.

Create a plan that suits your business and maintenance needs
Easily amend maintenance schedules to create a tailored maintenance plan that is built to drive efficiencies and save you time, effort and money in the long run.
FAQs About SGF20's Facilities Management Checklists
Why do I need a Business Maintenance Checklist?
A building or facility maintenance plan is designed to be a comprehensive view of all the systems, equipment and assets that keep your facility running. It should answer any question that might arise about your facility's upkeep and serve as your one source of truth for any maintenance work that needs to be done.
By planning your maintenance activity in advance and keeping an eye on when repairs, inspections and cleaning should take place, you are able to move to a more structured maintenance strategy where you can focus on maintaining the function of your equipment rather than fixing breakdowns. In practice, this allows you to improve asset uptime and plan resource more efficiently, whilst having confidence in the safe operation of assets and facilities for building engineers, occupants and the general public.
What is Preventive Maintenance?
To build your facilities maintenance plan, you'll need to consider all of the vital facilities systems that require any kind of upkeep. This includes things like:
Building services
Security and safety systems
General building fabric
Once you've identified the assets and building elements in your estate portfolio, SFG20 will define how to maintain each of these areas. This is the basis of your maintenance plan. You should be able to have a complete overview of every single maintenance task that needs to be done in your facility, as well as how often it should be done, and what skill sets are required for the task.
How can SFG20 help me manage facility and preventive maintenance activities?
SFG20 provides access to over 1200 maintenance schedules and task lists based on industry best practice, which makes it easier to prepare and develop your maintenance plan and amend them as the need arises. Rather than trying to stay on top of all guidelines for facilities management, SFG20 can take the heavy lifting out of the planning stage so you can focus on getting the right team for the job, optimising your activities, and planning your budget needs.
On top of this, SFG20 provides a conformity document feature, so you can have a 'paper trail' of when work was undertaken for your records which will support any auditing activities. SFG20 will give you a clearer idea of your budget requirements for forward maintenance planning and definition, qualification and justification of cost planning. You can also share your task lists with engineers in the field via the SFG20 Mobile App. and integrate SFG20 into alternative software solutions e.g. CAFM systems.
I outsource facilities management, will I still benefit from SFG20?
Whether you outsource your facilities maintenance, or you run it in-house, SFG20's software helps to give you complete oversight over all of your maintenance activities. With colour-coded priority lists, you can ensure that you're always compliant with laws and regulations and that your tasks are being completed in a timely manner.
If you ever need to go through a tender process, SFG20's software allows you to easily specify the maintenance activities you need outsourcing, as well as allowing you to estimate working hours and spend. Decision-making also becomes more straightforward, as you can spot efficiencies and opportunities quickly.
How can SFG20 be used to inform Building Maintenance Strategy?
Maintenance professionals need to take a balanced approach to optimise their building maintenance strategy. To develop a balanced approach, consideration needs to be given to risk – the probability and impact of failure.
Risk assessment is at the heart of the SFG20 standard. It uses four levels of risk to help users make informed decisions. These are:
Statutory (red) – ensuring legal compliance

Mandatory (pink) – ensuring sector/organisation compliance.

Function critical (amber) – maintaining business-critical assets

Discretionary (green) – maintaining non-critical assets
A building maintenance strategy needs to meet organisational requirements Factors including an asset's age, condition, and previous service history should be taken into account when applying and customising maintenance strategies.