SFG20 – working in association with SAEMA – develops elite standard for the SAS
Industry practitioners – facilities managers, building owners, contractors and consultants – working with permanently installed suspended access systems (SAS) use SFG20 as an essential tool for their project. This covers everything from the ordering of materials through to all aspects of health and safety, enabling them to stay compliant and save time, energy and money.
By embedding SFG20 into their building management process, many users have recorded savings of up to 20% in their running costs. One government department even recorded savings of more than 28% on its extensive annual bill for managing and maintaining its estate
Steve Tomkins, Head of SFG20 Business Development, said: "SFG20 provides the true industry standard covering safety and compliance and consistently strives to work in collaboration with industry specialists like SAEMA to provide practitioners with the best in class industry maintenance solutions."
SFG20 is a specialist group within the Building Engineering Services Association (BESA), the UK's leading technical body for building and engineering services contractors. The SFG20 standard is a growing library, providing over 1,200 industry maintenance task schedules. It is continually monitored, reviewed and updated with technical content ensuring clients stay compliant with legislation.
Working in collaboration with SFG20, SAEMA (Specialist Access Engineering and Maintenance Association) – the experts in delivering the best training and guidance in the temporary and permanent suspended access industry, have helped to develop three specialist SAS schedules.
Tony Seddon, Company Secretary of SAEMA, said: "Our overriding objective at SAEMA is worker safety. Embedding SFG20 into an organisation leads to better efficiency all round, and greater safety is an intrinsic part of this.
"We look forward to playing our part in ensuring SFG20 becomes the standard to which everyone works to in the industry."
A designated person (the Duty Holder) is legally responsible for the SAS and may be the owner, manager or person otherwise responsible for the building. The Duty Holder has management responsibility for the safe use, maintenance and thorough examination of the SAS and must ensure that it is:
Safe and fit for the purpose for which it was designed.
Properly maintained and examined.
Used by adequately competent and trained operatives. Site-specific and system-specific training is required for all users.
The Duty Holder should ensure that four levels of statutory inspection/examination, maintenance and testing are carried out: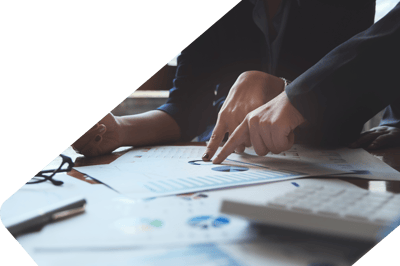 Pre-use checks carried out by the operator before commencing work each day or each shift.
Inspections and maintenance, generally carried out at three-monthly intervals, with a more extensive inspection generally carried out at six-monthly intervals.
Load testing carried out annually.
Thorough examination generally carried out at six-monthly intervals. (Supplementary tests are necessary for certain components in addition to the periodic thorough examination. The extent and periodicity of these tests must be determined by risk assessment but the recommended frequency is 2-yearly and 10-yearly.
The SFG20 schedule enables Duty Holders to manage their statutory inspections and maintenance, specifying the criticality, frequency, skills set and action required in each area.
SFG20 is the definitive standard for planned maintenance in building engineering services. Accessed via a web-based subscription with service levels to suit any size organisation and featuring support in designing optimal cost-effective maintenance regimes for tendering, auditing and contract management.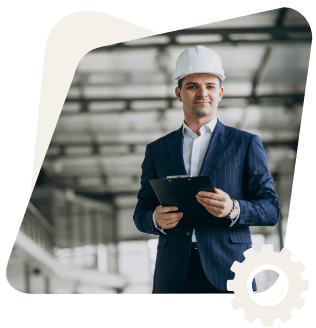 What to expect from an SFG20 demonstration
To meet a friendly, professional product expert

To have a tailored demonstration focusing on the functionality that will benefit you the most

To spend approximately 30 minutes with a team member and learn how SFG20 can solve your specific challenges
What NOT to expect:
No hard sell!

No monologues!

No lengthy product demonstration!