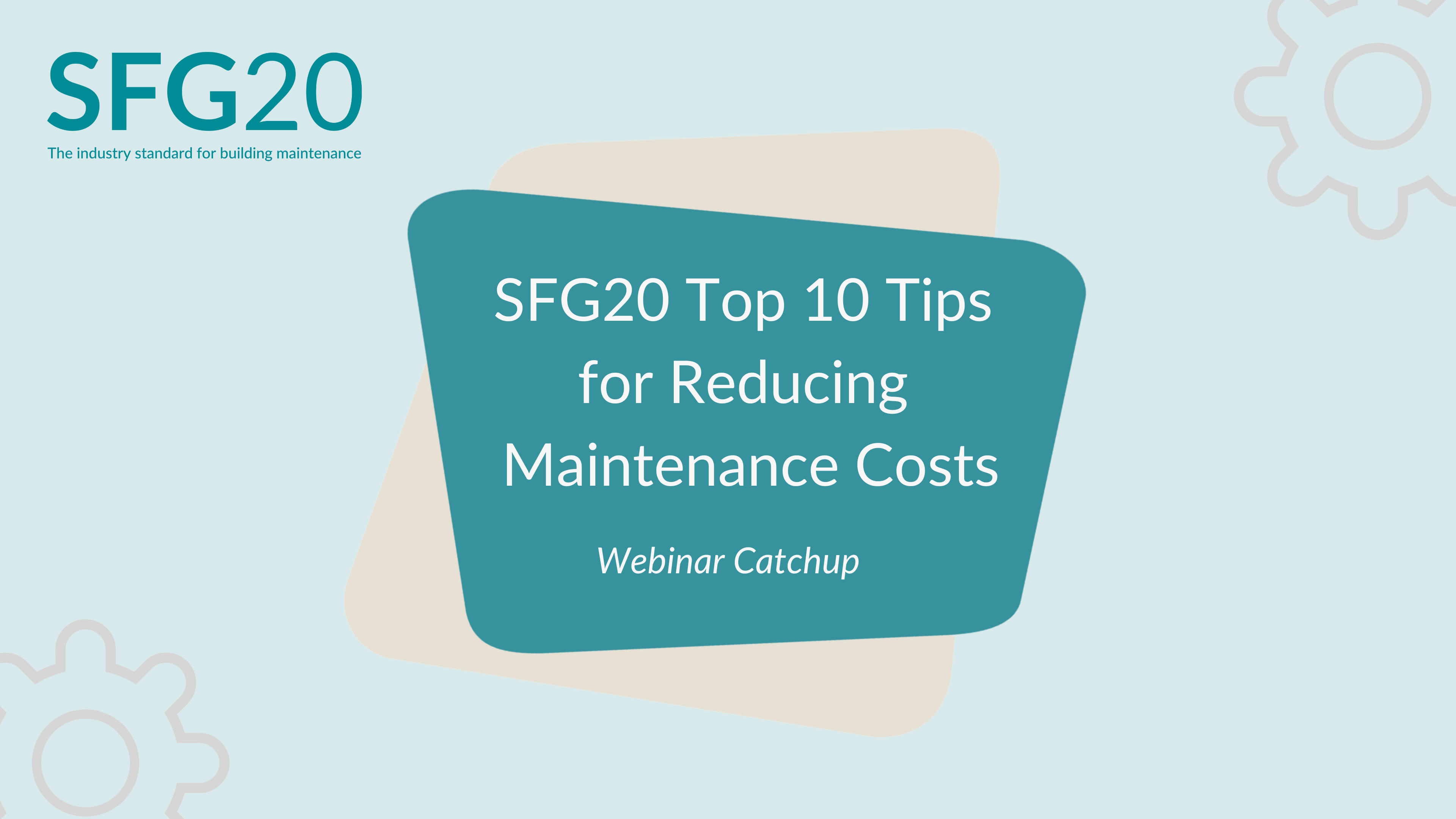 What Will You Learn?
In this insightful webinar, you will learn about:
The different types of building maintenance costs and what drives them.
The top 10 tips for reducing building maintenance costs.
How to defend your maintenance budget effectively.
The implications of cost pressures and how to manage them.
The role of smart technology in maintenance and its benefits.
How to control energy consumption and minimize site visits for cost efficiency.
Who Should Watch?
This webinar is ideal for anyone responsible for the maintenance of a building looking to reduce their maintenance costs, including:
Facilities Managers
Estate Managers
Facilities Consultants
Speakers:
Lisa Hamilton, Marketing Director, SFG20
Andy Beale, Account Manager, SFG20

"We find SFG20 to be an invaluable tool in providing technical maintenance service to our large portfolio of clients. The flexibility of the software is fantastic and has enabled us to tailor maintenance schedules to fit our individual client needs."
Richard Royal
General Manager, Kershaw Facilities Management & Special Projects
How Can SFG20 Help Your Business?

Create Cost-Savings
By moving to a planned maintenance strategy, you'll be able to keep your assets and equipment in the best possible condition. This reduces the likelihood of expensive breakdowns and repairs, while also giving you greater oversight of your budget.

Offer Peace of Mind
With maintenance schedules that update in real-time, you never have to worry about the risk of non-compliance again. Frequent technical bulletins are also released with legislation changes, ensuring you are always working to the latest standard.

Accurate and efficient tendering
Specify custom maintenance requirements, include timings to support your tendering and bidding process.