Ensuring Safety and Compliance
Tailored Maintenance Schedules

With SFG20, maintenance managers of laboratories receive specialised schedules that cater to unique lab equipment—from glassware washers to drying ovens. This ensures that every asset, regardless of its complexity, receives appropriate care.
Asset Insight and Management

Laboratories host a wide variety of equipment, and SFG20 helps maintenance managers stay informed about the needs of each piece. Whether it's glassware or rack washers, get a comprehensive view of your equipment's status.
Adaptable Solutions for Evolving Labs

Recognising the dynamic nature of laboratories, SFG20's library is continuously updated to meet specific lab requirements, ensuring that as the field of research advances, your maintenance strategy does too.
Safety and Efficiency First

In an environment where precision is paramount, SFG20 promotes optimal equipment performance, contributing to both safety standards and research efficacy.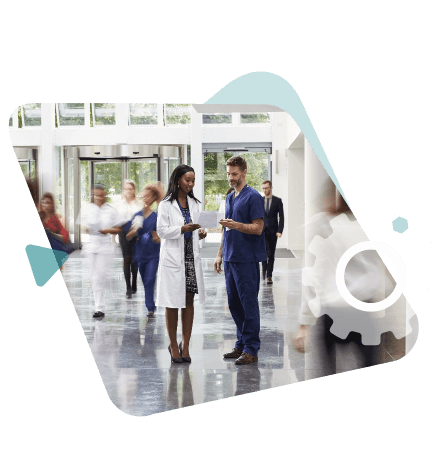 Why Choose SFG20 for Laboratory Maintenance?
Harnessing Cutting-Edge Technology for Labs

The heart of any laboratory lies in its specialised equipment. From intricate apparatus like air showers to everyday essentials like glassware washers, ensuring the optimal function of each asset is crucial. By giving laboratory maintenance managers access to bespoke schedules, it ensures that every piece of equipment receives the meticulous attention it needs to ensure accurate results and research continuity.
A Holistic View for Comprehensive Maintenance

Laboratories are dynamic spaces, continually evolving with the progression of science. As equipment gets updated or added, the need for a centralised management system becomes more important. SFG20 stands out by offering clear guidance around maintenance requirements. This proactive approach minimises equipment downtime, ensuring that research projects remain uninterrupted and on schedule.
Meeting the Unique Demands of Modern Laboratories

Today's laboratories aren't just about conducting experiments; they're about pushing the boundaries of what's possible. To support this mission, maintenance management needs to be agile and adaptable. SFG20's ever-expanding library of schedules reflects this. As laboratories diversify their tools and methods, the SFG20 library of schedules expands, offering updated schedules and insights. This ensures that regardless of how specialised or avant-garde a laboratory's equipment is, there's a maintenance solution ready within SFG20.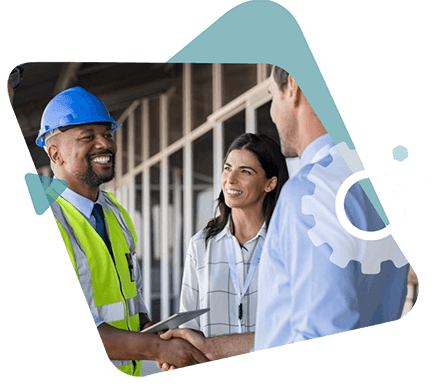 Our culture allows us to provide an exceptional service for our clients in order they may grow, so it is important that we use a definitive standard for planned maintenance. This is where SFG20 comes in. It is industry best practice used by major companies. It provides comfort in the knowledge that the number of labour hours charged by a company is standardised giving peace of mind to clients that they aren't being overcharged. SFG20 has reduced costs by 20 per cent on some of our sites.

Stephen Williams, Founder and Managing Director at SO FM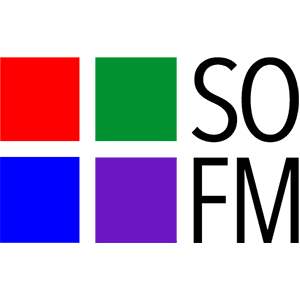 Frequently Asked Questions
About Laboratory Maintenance
What is Laboratory Maintenance Management?
Laboratory maintenance management is the systematic approach to ensuring all laboratory equipment and systems function optimally. It involves regular inspections, servicing, repairs, and calibration of lab tools and machinery to uphold research accuracy, safety standards, and operational efficiency. This proactive approach ensures consistent and reliable lab performance, minimising disruptions and enhancing the longevity of assets.
Who is responsible for Laboratory Maintenance Management?
Laboratory maintenance management responsibility typically lies with the Lab Manager or Facilities Manager. They oversee the upkeep, repair, and optimal performance of laboratory equipment. In larger institutions, a dedicated maintenance team supports them, while in smaller labs, the lead scientist or lab supervisor might assume this role. External specialists may also be consulted for specialised equipment or maintenance tasks. The primary goal is to ensure consistent functionality and safety of lab assets.
Discover SFG20's Laboratory Maintenance Resources
Explore the "planned vs. reactive maintenance" debate and learn why planned maintenance should be the primary solution for maintaining your facility, with reactive maintenance playing a supporting role. Discover how planned maintenance can optimize efficiency and reduce costs for your business today.

Optimise your maintenance strategy with a risk-based approach. SFG20's comprehensive library enables you to develop tailored programs that consider asset availability, operational requirements, and compliance, ensuring efficient and effective facility management.

Explore the future of carbon-neutral buildings, driven by policy changes, technological advancements, and sustainability trends.
Find us on Trustpilot
Discover why our clients trust SFG20 by checking out our Trustpilot reviews. See first-hand why many choose us for their property maintenance management needs.
Book your expert led demo today
See how SFG20 can help streamline and simplify your property maintenance.