Reducing Maintenance Costs with SFG20 Resource Modeller
Did you know that 20% of a new building's costs are typically due to construction, whereas 80% are due to maintenance and operation throughout its lifespan?
With this in mind, it's imperative to consider and implement smart choices in the design phase to significantly reduce ongoing annual maintenance costs. SFG20 Resource Modeller offers users the ability to create indicative cost scenarios during design and before construction begins, allowing for analysis of projected maintenance costs, asset requirements, resource requirements and planning.
Access to such an invaluable tool to estimate costs this early on allows you to inform potential solutions during design stages while also providing tender estimates and benchmarks.
It's important to mention that SFG20 Resource Modeller can also be used to provide indicative costs of maintenance for legacy estates and as a valuable budget planning and justification tool.
Never before have facility management experts been able to project maintenance costs at such an early stage in the building design phase and with such ease. Whether you're looking to reduce maintenance costs for a new or current site or simply want to increase the awareness of budget requirements/vulnerabilities — SFG20 Resource Modeller is the industry standard.
Better Understand Your Needs
As we mentioned, maintenance covers a large percentage of a building's total cost during its lifespan. Therefore, finding ways to reduce maintenance costs can have a huge impact on the efficiency, productivity and cost-effectiveness of current and future operations. Poor budget management or simply a lack of information regarding maintenance costs can have a severe impact on the financial standing of an organisation.
SFG20 Resource Modeller is an essential tool for facility management, as it allows for more accurate estimates regarding maintenance costs and labour requirements. Of course, this is hugely beneficial for facility managers, but also stakeholders. It is important to be able to demonstrate that cost estimates are robust and have the appropriate data to back them up. With Resource Modeller, you have that and much more.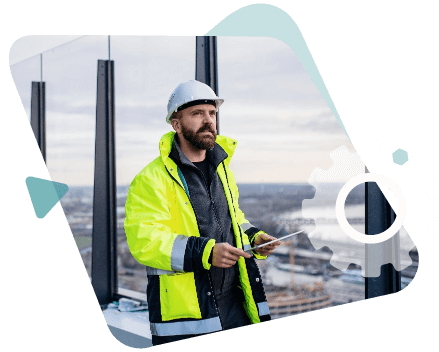 Inform Potential Solutions During Design
SFG20 Resource Modeller can offer users the insight and understanding of maintenance requirements from an asset basis during the initial design phase. This not only informs future decisions regarding maintenance but also provides the information required to identify and consider potential solutions. Understanding more at an early stage allows for more effective use of budgets while reducing maintenance costs.
With SFG20 Resource Modeller, our customers can produce indicative annualised maintenance cost reports, establish resource requirements and quantify planned preventative maintenance by criticality. With insight and actionable data at your disposal, it's a much easier task to seek out and implement alternative solutions to better suit your requirements and budget constraints.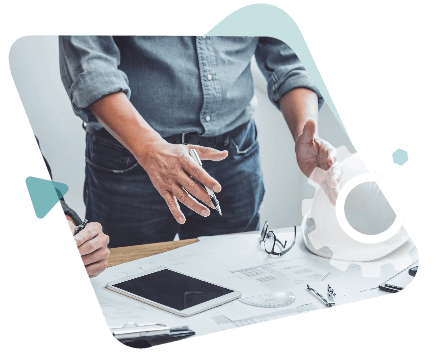 Achieve Energy Consumption Targets
''Clean Growth'' has been identified as one of four strategic imperatives by the UK Department for Business, Energy and Industrial Strategy — with the goal of halving energy use in new buildings by 2030.
Heating and powering buildings are responsible for 40% of the energy use in the UK - meaning that if we are able to make buildings more energy efficient by embracing and effectively implementing technology — there's a lot of energy and money to be saved. Of course, this means reducing energy bills, the demand for energy, and boosting economic growth. All while meeting carbon reduction targets.
Environmental awareness and an active effort to reduce energy consumption play a key role in reducing maintenance costs. As everyone strives to ensure buildings are more efficient and encourage longevity, maintenance solutions need to ensure assets operate efficiently through effective and applied maintenance interventions.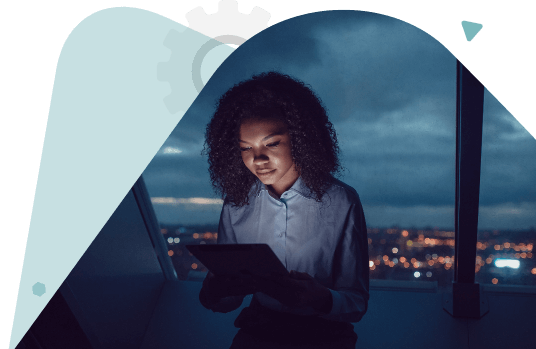 "Building managers face significant challenges including higher energy and equipment costs, increased scrutiny on safety compliance, low carbon targets, and skills shortages. We are extremely proud that Resource Modeller has been awarded for the crucial role it plays in helping them cope."
Paul Bullard ,
SFG20 Product Director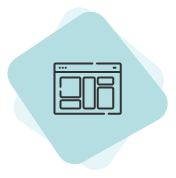 Ease of Use
SFG20 Resource Modeller features an intuitive and straightforward interface. Never before has it been quicker and simpler to estimate maintenance costs or identify labour requirements.

Budget Planning
Produce quantified annual maintenance costs to aid tendering and benchmarking activities, as well as providing a valuable tool for budget planning and justification.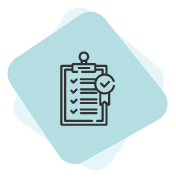 Standardisation
Adopt a standardised approach to maintenance with a central hub for maintenance schedules and checklists. Save effort on day-to-day management and develop a more in-depth view of annual maintenance costs.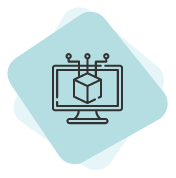 Software Integration
Our API solution lets users connect SFG20 directly to their operation software. Integration is quick and easy, and you have peace of mind knowing data errors associated with manual intervention are removed.

Compliance
SFG20 Resource Modeller is fully customisable to help you optimise maintenance and resource requirements against affordability. Achieve this with the ability to provide annualised indicative costs and times broken down by legal compliance.

Time Management
SFG20 Resource Modeller makes pulling together and analysing maintenance costs a simple and quick task. This allows you to focus your time on identifying options for reducing maintenance costs across your estate.
How it Works
Use SFG20 Resource Modeller by following these six, easy-to-follow steps:
Input Building Details

Including region and gross internal floor area (GIFA).

Select Appropriate Schedules

Select schedules based on the assets at a location.

Amend Model Quantities & Out-of-Hours Working

Amend task frequencies and out-of-hours rates as required.

Adjust Hourly Rates & Input Specialist Costs

Review and update rates against skillsets for standard time and region if needed.

Adjust Variables

This is an annualised maintenance cost plan. Adjust variables by amending default percentages.

Resource Model Summary

Summary of your annualised resource/cost profile for PPM activities.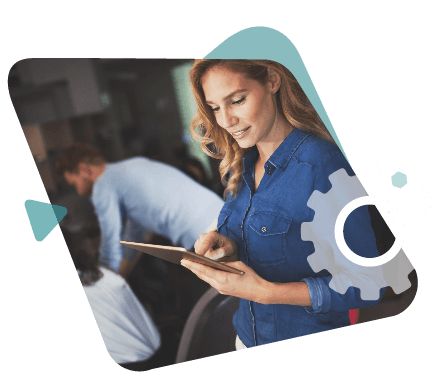 Why Should You Use SFG20 Resource Modeller to Reduce Maintenance Costs?
SFG20 Resource Modeller is a revolutionary solution for anyone in facility management, finance or building design to estimate maintenance costs and labour requirements on an asset basis. This tool provides detailed, quantified annual expenditures, based on the detail within SFG20 schedules. And it doesn't just help you to reduce maintenance costs — it also supports tendering and benchmarking activities. Moreover, it provides an insightful view of your budget requirements to assist with the budget planning process and can be used as a tool to justify and defend maintenance budgets. All in all, allowing for more intelligent, informed decisions to reduce costs, ensure compliance and to help meet energy consumption goals.
This software can be used during the design and construction stages, ensuring maintenance costs are prioritised from day one. Of course, this is vital for organisations with budget concerns, but it also can prove to be a significant benefit for implementing alternative, higher-quality solutions. During these initial stages, tendering activities often plays a crucial role in budget management. With SFG20 Resource Modeller, you can quickly and easily assess your requirements and estimate costs, allowing for a more efficient and impactful tendering process.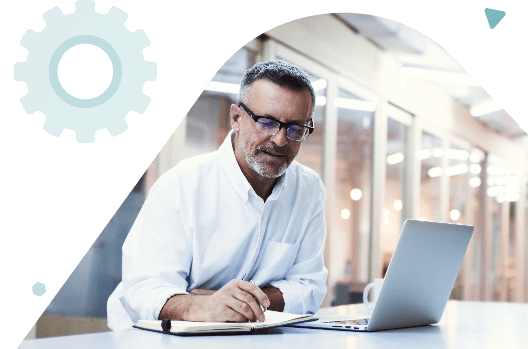 The Maintenance Solution for Every Business
SFG20 Resource Modeller can be used by businesses in a wide range of industries. Whether you're responsible for a legacy estate or are working on a new build project, SFG20 Resource Modeller is the solution you need. Discover our growing library of over 2000 maintenance schedules, or check out some examples of the different sectors below to see how we can help you meet your maintenance goals.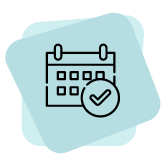 Library of Schedules
SFG20's preventative maintenance software is our online, dynamically updating service designed to help you manage your facilities maintenance with ease while always staying compliant, regardless of changes in legislation. With over 2000 maintenance schedules to work from, you can create a proactive maintenance plan to suit your business's unique needs.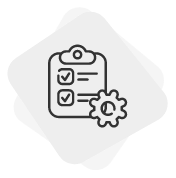 Asset Mapping
With the Asset Mapping tool, you can easily upload, map and model your facility's asset information to get a clear picture of your specific maintenance requirements. Working together with our maintenance software, this asset management data mapping solution helps assign assets to the relevant SFG20 maintenance schedules, so you never have to worry about over or under maintenance again.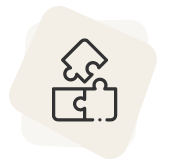 Resource Modeller
Resource Modeller is designed for anyone who needs to estimate maintenance costs or labour requirements. Estimate and quantify the annualised cost of maintenance to aid in tendering and benchmarking activities, as well as budget planning. This is a must-have tool for facilities management, finance and building design professionals.