| | |
| --- | --- |
| Your browser does not support the audio element. | In a hurry, why not download the audio version and listen later? |
Maintaining a commercial building is crucial for its longevity and functionality. Looking ahead to 2024, it's time to start planning your commercial building maintenance budget to ensure your property remains in top shape. This blog post will provide five tips to help you set your commercial building maintenance budget for the upcoming years. By following these tips, you can allocate your resources effectively, minimise unexpected expenses, and ensure the long-term success of your property.
1. Evaluate Current Condition and Identify Priority Areas
It is crucial to begin with a thorough evaluation of your building's current condition. This evaluation will help you identify priority areas that require immediate attention and allocate your maintenance budget effectively.
a. Comprehensive Building Assessment: Start by comprehensively assessing your commercial building's overall condition. This assessment should thoroughly examine the structure, systems, and equipment. Look for signs of wear and tear, damage, or potential issues impacting the building's functionality and safety. This evaluation should involve a team of qualified professionals, such as engineers and inspectors, to ensure a comprehensive and accurate assessment.
b. Prioritise Maintenance Needs: Once you have completed the evaluation, it's time to prioritise the maintenance needs based on their urgency and impact on the building's performance. Identify areas that require immediate attention to prevent further damage or potential safety hazards. These priority areas may include critical systems like HVAC, electrical, plumbing, and fire safety. By addressing these priority areas first; you can mitigate risks and prevent costly emergencies.
c. Compliance and Regulatory Requirements: Ensure that your building meets all applicable compliance and regulatory requirements. Stay updated with any changes or updates to codes, safety standards, and environmental regulations that may affect your facility. Allocate funds to address any statutory maintenance tasks that are overdue, necessary modifications or upgrades to maintain compliance.. Tools such as SFG20 can help you to understand your legal obligations at a glance.
d. Lifecycle Analysis: Consider the lifecycle of various building components and systems. Evaluate the age, expected lifespan, and maintenance history of each element. This analysis will help you anticipate future maintenance needs and plan your budget accordingly. Older equipment or systems nearing the end of their lifespan may require more frequent repairs or replacements, which should be factored into your budget.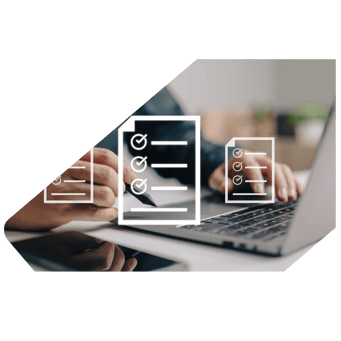 e. Energy Efficiency Audit: Energy costs are a significant part of a building's operational expenses. Conduct an energy efficiency audit to identify areas where improvements can be made to reduce energy consumption and optimise efficiency. Upgrading to energy-efficient lighting, insulation, or HVAC systems can result in long-term savings and should be considered when setting your budget.
f. Historical Maintenance Data: Review historical maintenance data and records to identify recurring issues or ongoing maintenance requirements. This information can provide insights into areas requiring additional attention or budget allocation. You can anticipate potential expenses and plan your budget by analysing past maintenance patterns.
g. Engage Stakeholders: Involve relevant stakeholders, such as building owners, facility managers, tenants, and maintenance staff, in the evaluation process. Their input and feedback can provide valuable insights into areas needing immediate attention or ongoing maintenance requirements.
2. Implement Planned Preventative Maintenance
This proactive approach focuses on regular inspections and maintenance tasks to prevent unexpected breakdowns, extend the lifespan of your building's assets, minimise costly repairs, and, arguably most importantly, ensures you are up to date with your statutory legal requirements, keeping you on the right side of the law. Some examples of how to run a preventative maintenance approach are suggested below:
a. Create a Maintenance Regime: This will consist of maintenance schedules which provide detail on the frequency and scope of preventive maintenance tasks for each building component and system. The number of schedules will vary according to the assets contained within the building. This schedule should cover critical areas such as HVAC, plumbing, electrical, roofing, elevators, and other equipment specific to your building. Consult the SFG20 library, equipment manuals, manufacturer recommendations, and industry best practices to determine the appropriate maintenance intervals for each item.
b. Inspections and Routine Checks: Regular inspections and routine checks play a vital role in preventive maintenance. Implement a systematic approach to inspect and assess the condition of crucial building components. Including; identifying signs of wear and tear, leaks, corrosion, or any potential issues that may impact performance. By identifying and addressing minor issues early on, you can prevent them from developing into significant problems that require extensive repairs or replacements.
c. Lubrication, Cleaning, and Calibration: Planned preventive maintenance involves tasks such as lubricating moving parts, cleaning filters and vents, and calibrating equipment to ensure optimal performance. These routine maintenance activities help to maintain the efficiency of systems and equipment, reducing energy consumption and minimising the risk of malfunctions.
d. Regular System Testing: Regularly test and assess the performance of critical systems to identify any potential inefficiencies or malfunctions. This includes testing fire alarms, emergency lighting, security systems, and other safety-related equipment. By conducting routine tests and inspections, you can ensure that these systems are fully functional and compliant with safety regulations.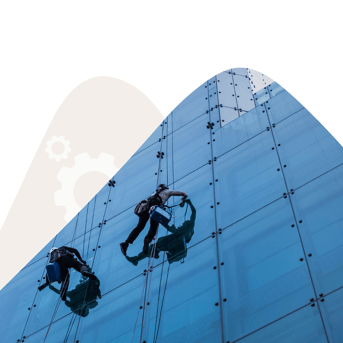 e. Equipment Upgrades and Modernisation: As part of your planned preventive maintenance strategy, consider upgrading or modernising outdated equipment or systems. Newer technologies and advancements often offer improved energy efficiency, performance, and reliability. Assess the return on investment for equipment upgrades, taking into account potential energy savings and reduced maintenance requirements.
f. Documentation and Asset Management: Maintain comprehensive documentation of all preventive maintenance activities, including dates, tasks performed, and any observations or findings. This documentation is a valuable resource for future reference, enables you to track maintenance history, and assists in identifying patterns or recurring issues. Additionally, implement an asset management system to track each building component's lifecycle and maintenance requirements, ensuring that preventive maintenance tasks are conducted on time.
g. Training and Education: Invest in training programs and educational resources for your maintenance staff and facility managers. Equipping them with the necessary knowledge and skills enables them to effectively carry out preventive maintenance tasks and identify potential maintenance issues. Well-trained personnel are essential for the success of your preventative maintenance program.
3. Research and Estimate Costs
When researching and estimating costs for your commercial building maintenance budget, consider incorporating SFG20's award-winning Resource Modeller. This powerful tool empowers Facility Managers to accurately demonstrate the costs required to maintain their buildings to a safe and compliant standard while also enabling them to defend budget cuts effectively.
The SFG20 Resource Modeller provides valuable context by categorising tasks into three distinct types: statutory, optimal, and discretionary. Each task is colour-coded, allowing you to differentiate between them easily. By applying a risk-based approach, you can assess the tasks that are not legally required and make informed decisions based on your specific situation and the level of risk posed to your business if a particular asset were to fail.
With the SFG20 Resource Modeller, you can create a maintenance plan, and budget that is slimmed down yet still ensures the safety and compliance of your building. By having the flexibility to delay or omit certain tasks based on their risk level, you can optimise your resources and allocate funds more effectively.
Incorporating SFG20's Resource Modeller into your research and cost estimation process will provide you with a comprehensive understanding of the maintenance expenses associated with your commercial building. It enables you to create a budget that reflects the necessary tasks, help you defend your budget allocation, and ultimately ensures the long-term integrity and functionality of your building.
4. Embrace Technological Advancements
Technological advancements are significant in commercial building maintenance in today's rapidly evolving world. When setting your maintenance budget, it is crucial to consider the impact of emerging technologies and how they can improve efficiency, reduce costs, and enhance the overall performance of your building.
a. Smart Building Automation Systems: One of the most significant advancements in building maintenance is the emergence of intelligent building automation systems. These systems integrate lighting, HVAC, security, and occupancy sensors, allowing for centralised control and monitoring. By implementing intelligent automation, you can optimise energy usage, reduce maintenance needs, and improve occupant comfort. Allocate funds to integrate smart building automation technologies into your building, ensuring a more sustainable and cost-effective future.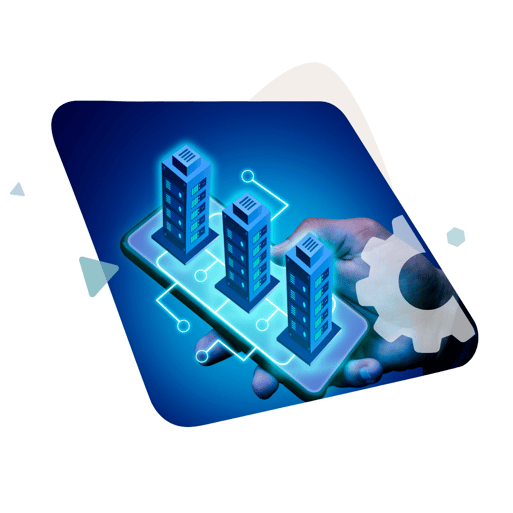 b. Energy Management Systems: Energy costs are a significant expense for commercial buildings. With the advancements in energy management systems, you can track and analyse energy consumption patterns, identify areas of inefficiency, and implement measures to reduce energy waste. Consider budgeting for energy management technologies that enable real-time monitoring, automated controls, and data-driven insights to optimise energy usage and lower operational costs.
c. IoT Devices: IoT devices offer enhanced monitoring and predictive maintenance opportunities. These connected devices can collect data on various building systems, equipment performance, and environmental conditions. By analysing this data, you can detect potential maintenance issues before they lead to significant failures or disruptions. Allocate resources for IoT devices that can provide valuable insights, improve maintenance planning, and optimise the allocation of maintenance resources.
d. Predictive Maintenance Analytics: Predictive maintenance analytics leverage data analytics and machine learning algorithms to predict potential equipment failures or maintenance needs. By analysing historical data and performance patterns, these systems can provide proactive maintenance recommendations, enabling you to address issues before they escalate if you are okay with investing in predictive maintenance analytics software or services as part of your budget to enhance maintenance efficiency and reduce downtime.
e. Digital Documentation and Asset Management: Embrace digital tools and software solutions for documentation and asset management. Digital platforms can streamline record-keeping processes, allowing centralised access to maintenance history, equipment manuals, and service records. These tools improve communication, reduce paperwork, and facilitate efficient tracking of assets and maintenance tasks. Allocate funds to implement digital solutions that simplify documentation and asset management processes, saving time and improving overall maintenance effectiveness.
f. Virtual and Augmented Reality (VR/AR): VR/AR technologies offer exciting possibilities for maintenance training, remote assistance, and visualisation of complex systems. These technologies can enhance the efficiency of troubleshooting, equipment repairs, and training programs for maintenance staff. Consider incorporating VR/AR tools into your budget to provide immersive training experiences, remote support for maintenance tasks, and improved visualisation of maintenance workflows.
Data analysis provides the ability to deepen intelligence about asset conditions and level of usage. This information can be used to tailor SFG20 maintenance schedules, allowing users to control their risk and make smart decisions that will impact their maintenance expenditure. Embracing technological advances will enhance your building's performance and future-proof your maintenance practices in an ever-evolving industry.
5. Build Contingency Reserves
No matter how well you plan, unexpected maintenance issues can arise. Setting aside a contingency reserve within your budget is crucial to handle unforeseen repairs and emergencies. Aim to allocate around 10% of your maintenance budget for these unexpected expenses. A contingency reserve provides a safety net and ensures you can swiftly address urgent maintenance needs without straining your finances.
Setting a well-thought-out commercial building maintenance budget is vital for your property's smooth operation and long-term success. Following these five top tips, you can evaluate your building's condition, prioritize maintenance needs, estimate costs, consider technological advancements, and build a contingency reserve. Proactive budgeting will save you money and help you create a safe, efficient, and sustainable environment for occupants and visitors. Start your journey today with SFG20 and see how it can help you cost and plan your maintenance budget for 2024. Either book your free demo today or call us on 01768 807504.