In the face of growing environmental concerns, the role of building maintenance in mitigating carbon emissions has never been more crucial. As industry professionals, we have a responsibility to understand and address the impact of our activities on the environment. This includes understanding the different types of carbon emissions, known as Scope 1, 2, and 3 emissions, and how they affect building maintenance.
Scope 1, 2, and 3 Emissions: What Are They?
Scope 1 emissions are direct emissions from owned or controlled sources. These are emissions that come directly from activities within the building. For example, if a building has a gas boiler for heating, the emissions from that boiler would be Scope 1 emissions. Other examples include emissions from onsite power generation, company vehicles, and refrigerant leaks from air conditioning systems.
Scope 2 emissions are indirect emissions from the generation of purchased energy. This includes the emissions produced by the power plants that generate the electricity used in a building. For instance, if a building uses electricity purchased from a power grid, the emissions produced by the power plant to generate that electricity would be Scope 2 emissions.
Scope 3 emissions are all other indirect emissions that occur in a company's value chain. This includes emissions associated with the production of materials used in the building, waste disposal, and even the activities of visitors and employees commuting to the building. For example, the emissions produced during the manufacturing of building materials, the transportation of these materials to the site, and the disposal of waste from the building are all Scope 3 emissions. Other examples include business travel, employee commuting, and the end-of-life treatment of sold products.
The Impact on Building Maintenance
From heating, ventilation, and air conditioning (HVAC) systems to lighting and office equipment, building assets consume significant amounts of energy, accounting for a vast portion of carbon emissions in the built environment. However, through effective maintenance strategies, we can make a positive impact by reducing energy consumption, minimising waste, and implementing sustainable practices.

The Carbon Footprint of Buildings: A Closer Look
The construction industry is among the leading contributors to the global carbon footprint, with buildings contributing to 33% of the greenhouse gas (GHG) emissions and 40% of the global energy consumption. This stems from the usage of equipment, the manufacturing of building materials, and transportation. In 2009, the total CO2 emission of the construction sector was 5.7 billion tons, making up 23% of the emissions of global economic activity1.
In the UK, the operations of buildings account for 30% of global final energy consumption and 26% of global energy-related emissions2. These statistics underscore the significant role of building maintenance in carbon emissions and the urgent need for sustainable practices.
Tackling Carbon Emissions with SFG20
At SFG20, we've developed a guide on the topic of "Tackling carbon through effective building strategies" to help building maintenance professionals tackle carbon emissions. Our guide outlines several strategies, including conducting a carbon footprint assessment, developing a sustainability plan, optimising equipment performance, implementing energy-efficient maintenance practices, and embracing the principles of the circular economy.
By integrating sustainable practices into facility maintenance programmes, building operators and owners can reduce their buildings' carbon footprint while making them more resilient and cost-effective.
The Role of Efficient Maintenence
Efficient maintenance can significantly reduce embodied carbon in buildings by reducing material consumption, extending building lifespan, and selecting sustainable materials. It can also reduce energy usage by optimising equipment performance, improving energy efficiency, maintaining building fabric, using smart technologies, and conducting regular energy audits.
The Future of Building Maintenance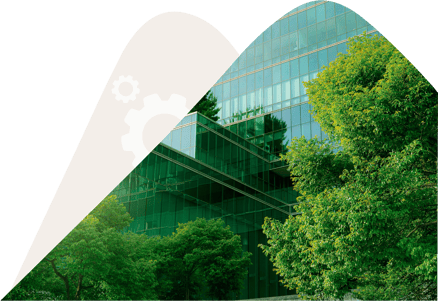 As we look towards the future, the need for sustainable building maintenance practices will only grow. Globally, the urban population is predicted to exceed six billion by 2045, leading to more construction and, consequently, more carbon emissions1. To mitigate this, we must carefully consider and implement ways to reduce GHG emissions, such as improving energy efficiency of legacy buildings and ensuring that new buildings incorporate designs that are both cost and energy effective.1.
As building maintenance professionals, we have a significant role to play in reducing carbon emissions and promoting sustainability. By understanding and addressing Scope 1, 2, and 3 emissions, we can make a positive impact on our environment.
1: A Review of Carbon Footprint Reduction in Construction Industry, from Design to Operation - https://www.ncbi.nlm.nih.gov/pmc/articles/PMC8540435/
2: Buildings – Analysis - IEA - https://www.iea.org/energy-system/buildings