Infraspeak joins SFG20's growing API partner network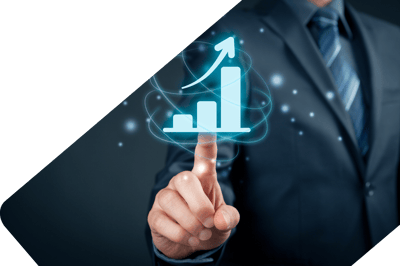 What if we told you that, with just one click, you could have the perfect preventative maintenance instructions for each of your assets? A solid, effective programme that would allow you to increase equipment uptime, availability, reliability, and ensure your buildings comply with legislation, regulation, and evolving maintenance best practices.
It sounds too good to be true, right? Well, let's put it this way:
SFG20 offer an API solution that streamlines the FM sector. It provides a common platform to allow CAFM and third-party FM software providers the opportunity to integrate SFG20 directly into their systems. 
Using an approved SFG20 API partner saves time and effort while reducing the risk of potential errors in data when manually integrating information into your operating software solution. 
Our API solution provides the latest updates to your operating system, ensuring you stay compliant and using the latest industry best practice from SFG20. 

Our API partner network 
SFG20 currently integrate with a wide range of well-known software providers, including Asckey, BPD Zenith (IBM Maximo Product Solution), Concerto, Edocuments, Eye Comply, Invida, Omni, Quantarc, Service Works Global and Tabs FM.
We are excited to announce that Infraspeak are the latest valued partner to join our network.  With this new partnership, Infraspeak users can connect their platform to SFG20's industry standard software for building maintenance, saying goodbye to the days of manually updating systems.
Integrating SFG20 with Infraspeak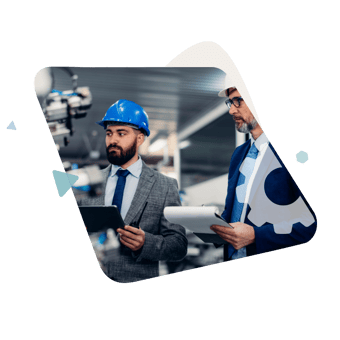 With Infraspeak and SFG20, you can rest assured that all your maintenance operations follow the industry's best practices and, most importantly, that your buildings are properly maintained and compliant with legislation.
SFG20 is a web-based, standardised system of maintenance procedures, with a growing library of over 2000 maintenance schedules, covering more than 70 equipment types - with a further 200 specialist tasks for specific building types - updated frequently on par with new regulations.
Whether it's a hospital, university campus, commercial building, department store, supermarket, railway station, prison, hotel, or data centre there is an SFG20 task schedule to cover the maintenance of the services within that building or infrastructure.
SFG20 maintenance schedules include:
Task criticality - colour-coded ratings distinguish work you have a legal obligation to carry out vs. which tasks are optional; 
How often a task needs to be performed, to avoid over or under maintaining assets; 
Skill set requirements to complete the task e.g. mechanical, gas safety, electrical etc.


But what are the advantages of integrating SFG20 with Infraspeak?
Well, first of all, there are plenty of advantages in integrating maintenance management software and compliance tools in general, namely:
Optimising maintenance plans and resource allocation;  
Meeting safety and legal regulations;  
Protecting operational teams from potential risks; 
Giving customers more visibility over maintenance services through improved reporting; 
Boosting company reputation 
Effective maintenance cost planning - giving a structured plan of maintenance activities that optimise resources and utilisation 


So, why SFG20 specifically?
Integrating SFG20's valuable information into one of our API partner network creates clear PPM instruction sets in accordance with industry-leading standards, allowing you to improve resource allocation and perform flawless, compliant, and cost-effective maintenance services that will keep your customers happy and loyal.
When combined with SFG20's Asset Mapping solution, users can quickly assign PPM to assets and - with the API - can streamline this information into software solutions for operational use.
Let's take a look at the advantages...
Optimal asset maintenance
By uploading SFG20's maintenance plans to your Infraspeak, you'll be able to easily identify which tasks are statutory, mandatory, function critical or discretionary through colour-coded criticality ratings.
This will help you avoid over or under maintenance, optimise your resource allocation, and increase equipment uptime.
Compliance with up-to-date legislation
SFG20 releases frequent technical bulletins and updates schedules as UK legislation changes, ensuring you are always working to the latest standard.
Infraspeak will notify you when a deadline is coming up and will provide intelligent alerts when there isn't a plan assigned to an asset.
High standards, higher service quality
Use SFG20 information as a template for your PPM operations and provide custom tailored services to each of your customers, ensuring all requirements are met on a bespoke basis.
By integrating Infraspeak with SFG20, you are giving customers a clearer vision of asset and maintenance needs, as well as reassurance that buildings are properly maintained and businesses aren't interrupted with unnecessary downtime.
Steve Tomkins, Head of Business Development for SFG20, says: "It gives me great pleasure to announce our API partnership with Infraspeak, providing SFG20 content directly into their intelligent CMMS platform. As we move into the digital age, the days of manually updating systems are thankfully long gone, along with the potential for errors via manual input. This streamlined solution is a real step change that will support Infraspeak and SFG20's clients, saving significant time and effort." 

"We are really glad to announce this partnership with SFG20 as part of our strategy to disrupt the UK's prop tech market. This integration will allow our clients to experience a Platform that mixes Infraspeak's unique features and SFG20's standard maintenance schedules or planned preventative maintenance (PPM) tasks, thus helping them achieve cost savings via optimal asset maintenance and peace of mind with up-to-date legislation" Carlos Queirós, Head of Platform Partnerships at Infraspeak

How does this integration work?
The SFG20 API solution provides the latest updates directly to Infraspeak's Intelligent Maintenance Management Platform (IMMP), eliminating the need for manual data input.
Interested in finding out more?
Contact us to find out how SFG20 can help you to stay compliant whilst saving time, energy and money:  info@SFG20.co.uk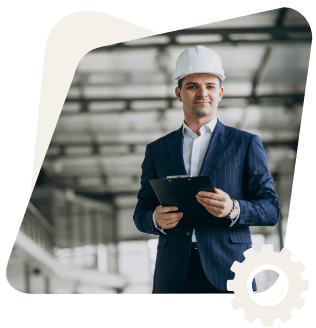 What to expect from an SFG20 demonstration
To meet a friendly, professional product expert

To have a tailored demonstration focusing on the functionality that will benefit you the most

To spend approximately 30 minutes with a team member and learn how SFG20 can solve your specific challenges
What NOT to expect:
No hard sell!

No monologues!

No lengthy product demonstration!